When I was at Hanscom AFB, I flew in the back of 571. I looked at the aircraft cards and took some notes. It didn't have any classified info on them. Up to 78. This may be of interest The information in parenthesis are my comments.
CN 4087 model number No. 382-4B 64-0571 C-130E-110-LM (?)
Accepted 6 Aug 65
.....
.....
(437 MAW)
30 Sep 67 Camoflaged during IRAN (from Nat. metal to SEA camo?)
28 Oct 67 IRAN at Fairchild Hiller Aircraft services Division completed
06 Dec 67 Accepted by 779 TCS, 464 TCW, Pope AFB
21 Apr 68 To LAS Ontario, CA for IRAN Repainted Night Camoflage, LAS spec P-106 (green and grey?)
30 Aug 68 To Det 2 1st SOW Pope AFB
20 Feb 70 Arrive Ontario for IRAN
18 Aug 70 Iran completed Depart
20 Aug 70 Arrive Det 2 Pope AFB. (Det 2 1st SOW to 318 SOS, 1st SOW, Pope AFB)
07 Mar 72 318 SOS to LAS Ontario for Iran
21 Aug 72 Repainted IAW Tech Bul "B" (green/black?)
18 Sep 72 To 7 SOS
02 Jan 73 To LAS Ontario, CA for IRAN T-56-7A to T-56-7B (repainted white/grey?)
21 Apr 73 To 1115 MASS, Duke Field
01 Oct 73 63-7482 outer wings to 64-0571 (swapped)
02 Nov 73 To WRMA, GA for demod. Mod for ABRES program
05 Nov 73 To AFSWC, Kirtland AFB, 4900TG (Flight Test)
14 May 75 LAS Ontario, CA IRAN
26 Jun 75 IRAN completed, departed
27 Jun 75 To AFSWC, Kirtland AFB
03 Dec 75 To 4950 TW, Wright-Patterson AFB (Consolidation of all ASD transport aircraft at Wright-Patterson)
03 Mar 77 From C-130E-115-LM to MC-130E-115-LM (?)
03 Aug 78 LAS Ontario, CA for IRAN. (repainted white/grey)
05 Oct 78 To 4950 TW Wright-Patterson AFB 9685.4 hrs
(81 To LAS Ontario CA to MC-130E, to 8SOS 1SOW Grey/ white w/ black pods)
As this was transcribed from the aircraft cards, there may be some errors. I'M not sure if the block number is 110 or 115.
Some confusion on who owned 571 during the AFSC days may have arisen from the fact that the aircraft was operated by AFSWC and later the 4950 TW for the AFGL out of Hanscom AFB. And by the time that 571 got to Wright-Pat, the NC-130As were being redesignated as C-130As. If it was ever redesignated as an NC-130E, it was not listed on the aircraft cards.
To the best of my knowledge,
Hope this helps,
Grant
Some photos. All Air Force photos save 571 nd 523.
571 in the markings of the 4900 TG at Kirtland. Notice AFSWC's red band on the tail.
i187.photobucket.com/albu...d.jpg[/IMG
]
Calibration of spray for icing tests at Edwards AFB. ca 79.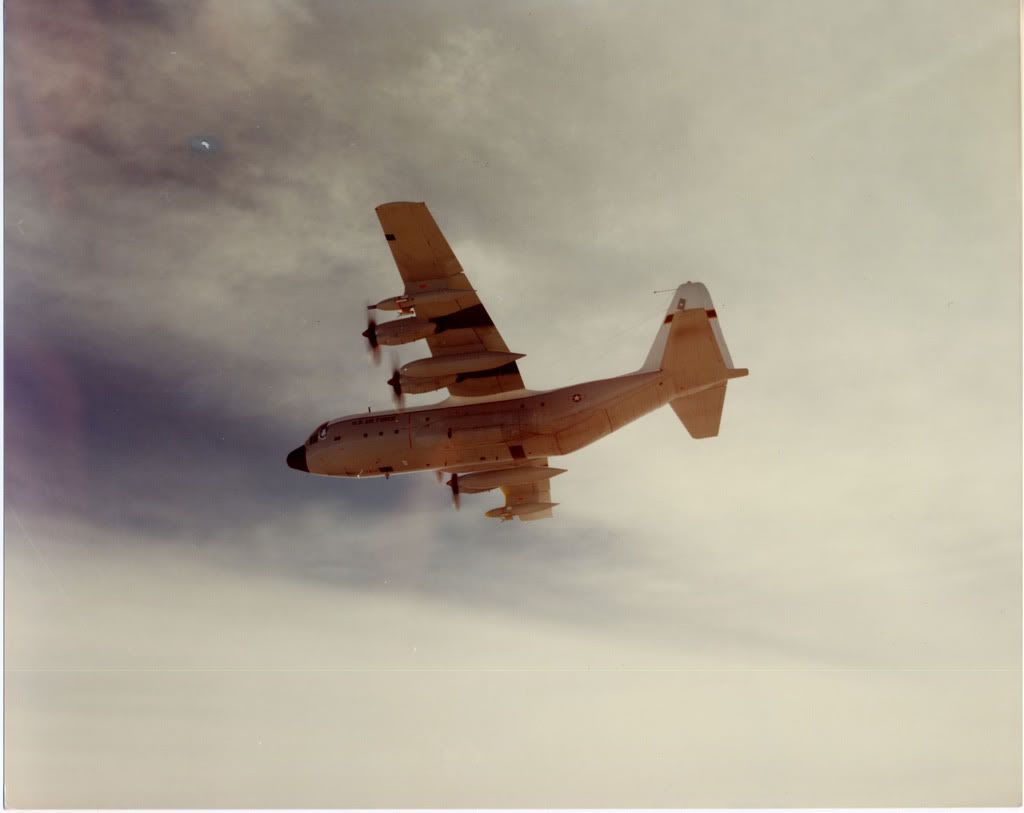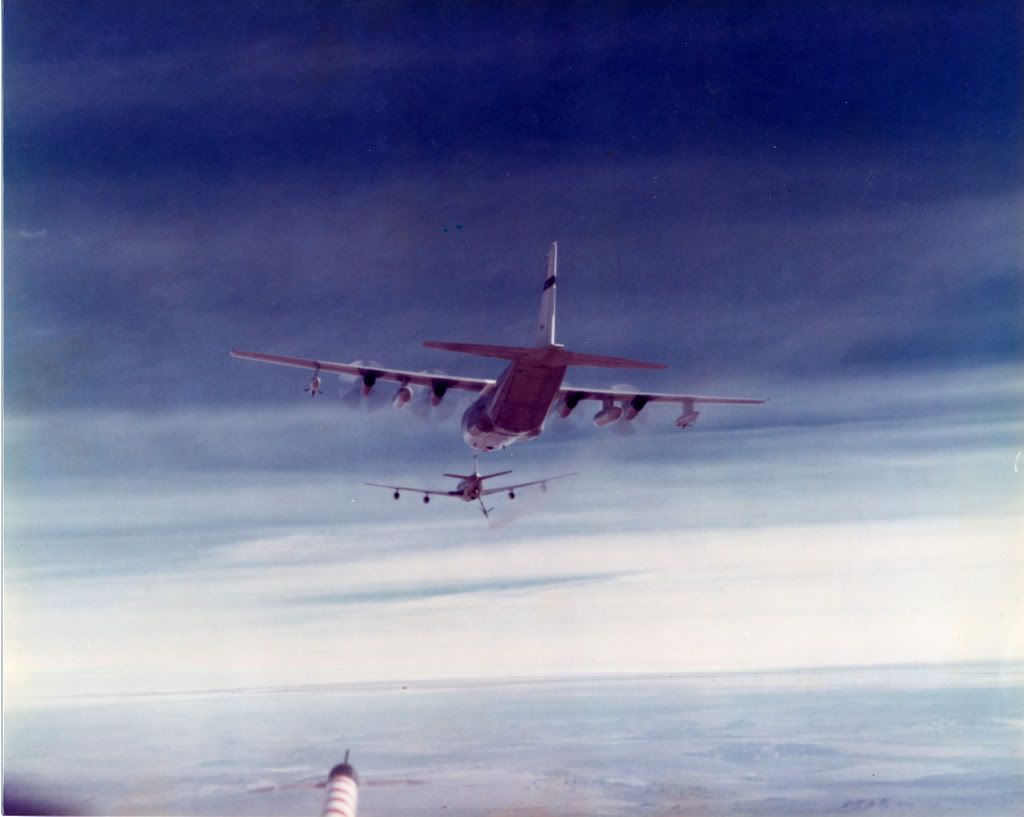 EzCode Parsing Error: